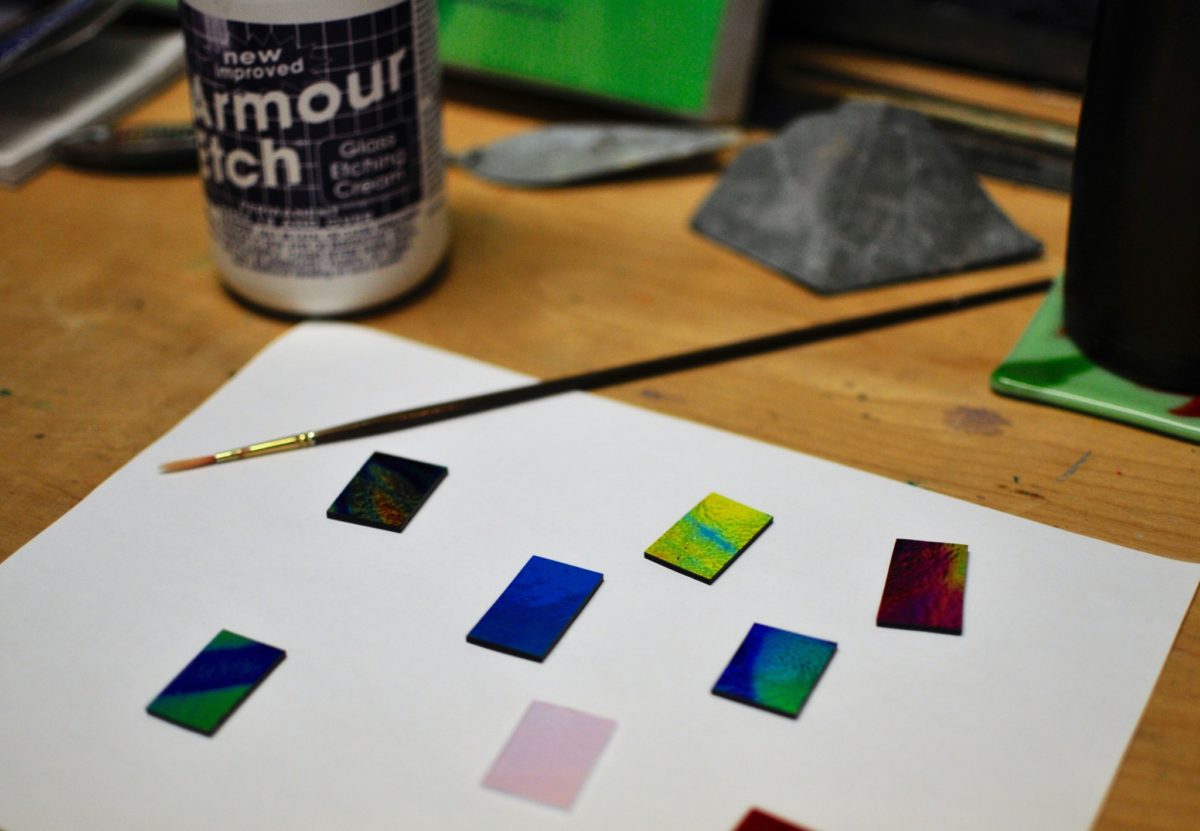 My mom is the person who first taught me how to etch glass. I'm pretty sure my first etching was horrible. The very first glass piece I ever made is what looks like a stocking with a green foot, so I can't imagine the first etching was much better! I still have and use the container of Armour Etch she gave me years and years ago. Armour Etch is Ammonium Sodium Bifluorides or in layman terms, acid. It will etch lots of different types of glass, and in my case, help me create the beautiful silhouettes of trees and nature inspired designs on my dichroic pendants.
I've found through experimenting that graphic designs without incredibly fine lines look best when etching by hand. The etching cream is a little thick and pastie, and the gas it emits has the potential to discolor the glass. If fine lines are stacked too closely together, it's more likely to happen. I prefer my etchings be clean so the dichroic glass reads like a shimmering and colorful background, but the image is clearly the focus.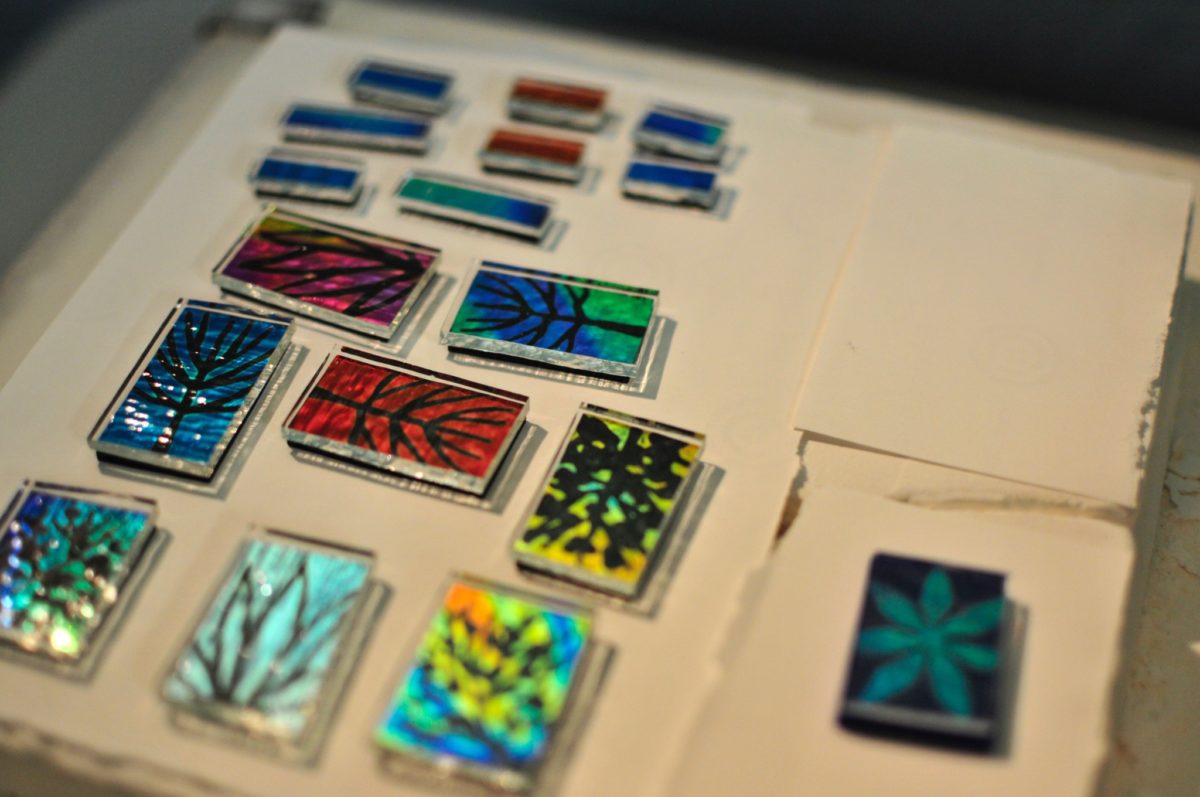 To begin I cut out several pieces and colors of dichroic glass I want to work on.  Dichroic glass is a specialty glass that has metals or oxides vaporized onto the pane of glass, giving the glass a beautiful iridescent quality.  Using a fine tip paint brush I apply the Armour Etch on the dichroic surface of the glass.  The etching cream needs time to work, so I let it remain on the glass for about 5 minutes, then rinse it off in water.  I repeat this process until the dichroic coating is fully etched off of the surface.  To finish I cap the etching with clear glass, then tack fuse the layers of glass, heating them to approximately 1450 degrees.  Capping the etching with clear glass is not mandatory, but it adds depth to the etchings, and will give the dichroic glass a more shimmery quality.  And that my friends, is how it's done!
Check out some of the finished pieces online now at the Love Life Live Life Etsy Shop!
---