As I was sitting down to write a little about the fused glass ornaments I make it got me curious about where glass ornament making originated. Would you believe that the art dates all the way back to the 16th century? Hans Greiner, I know this will be surprising from his name, but he was from Germany, was the first man to produce glass baubles. They were made by heating the end of a hollow glass tube and blowing it into a clay ornament mold. The glass baubles made in Lauscha, Germany were quickly embraced by the Germans and they began adorning their trees with them. Things spread more slowly then, so it wasn't until the 1880's that glass baubles made it to the United States. They were sold at Woolworth's, and he made a fortune from them. My profits from my glass ornaments are far less substantial, but it's really cool to me to know a little about the original history and feel a newfound connection to a long held tradition among glass artisans.
There is really a lot that goes into making my ornaments, and truly they are one of the most complicated and time consuming things I make. Some of my ornaments can have up to 16 pieces of glass on just one ornament so it goes without saying that they take a lot of patience.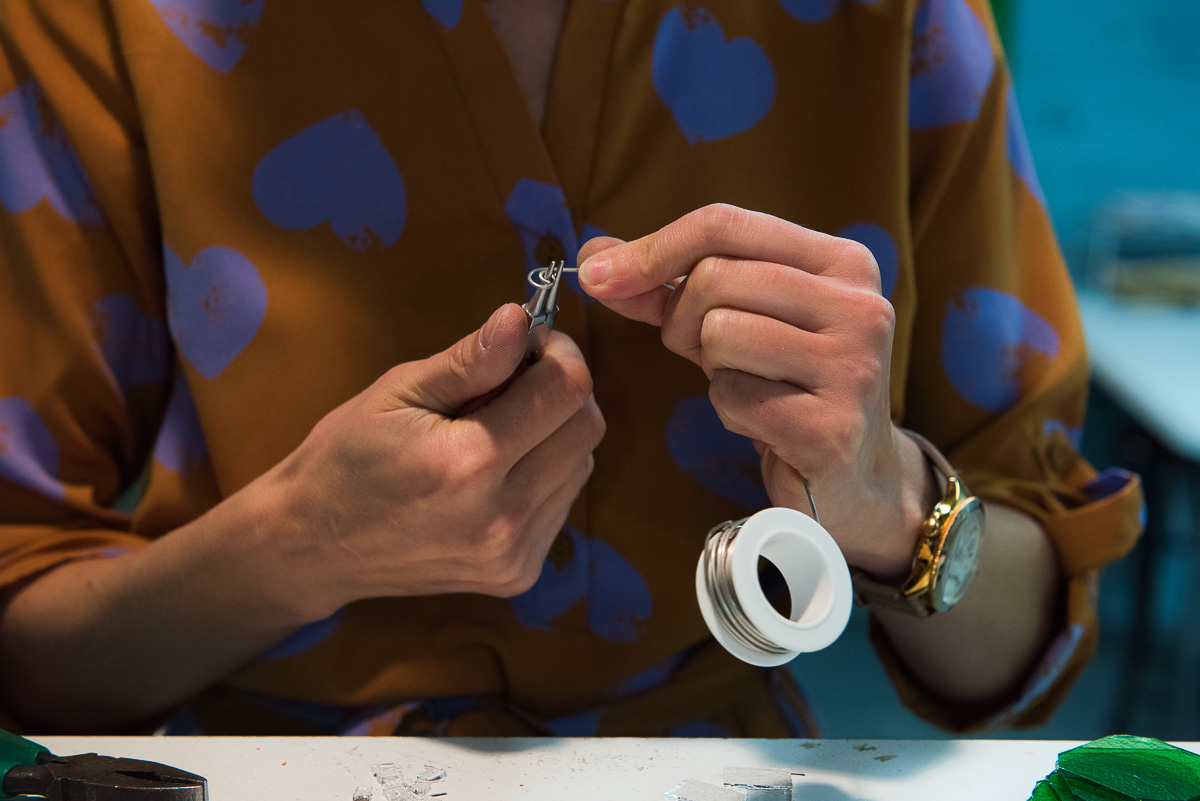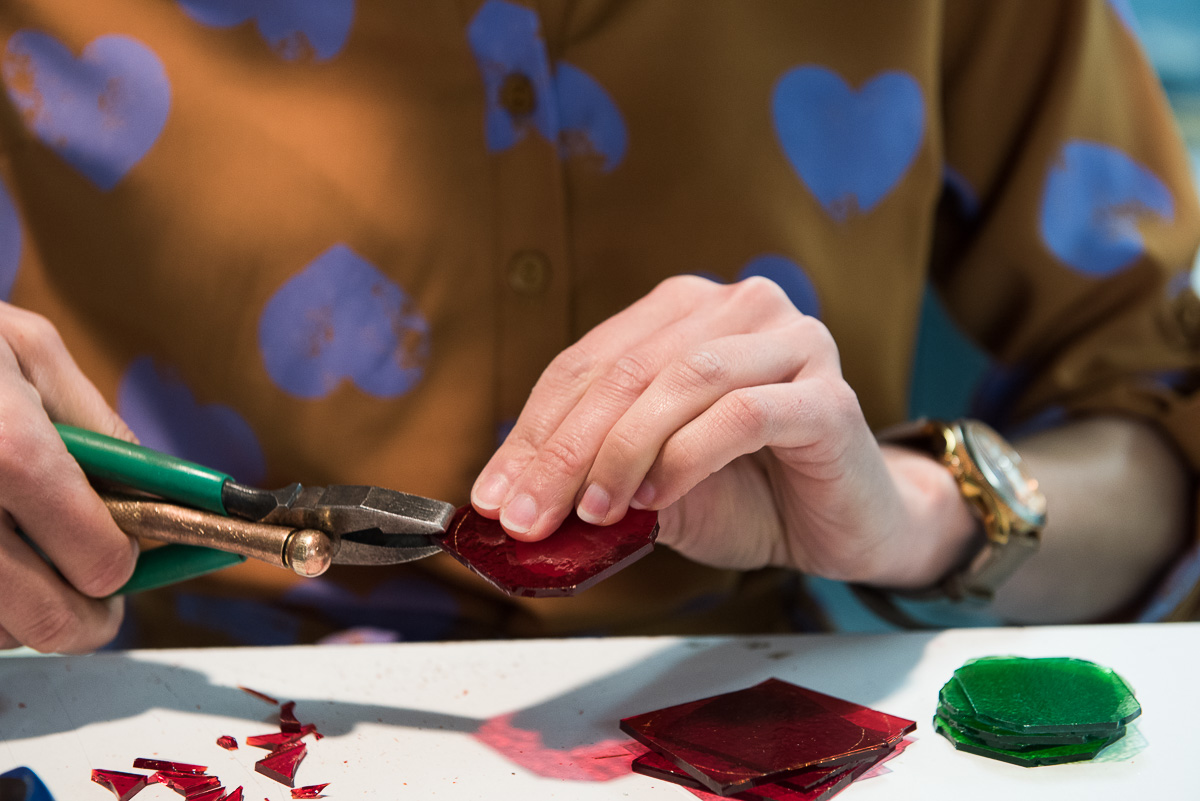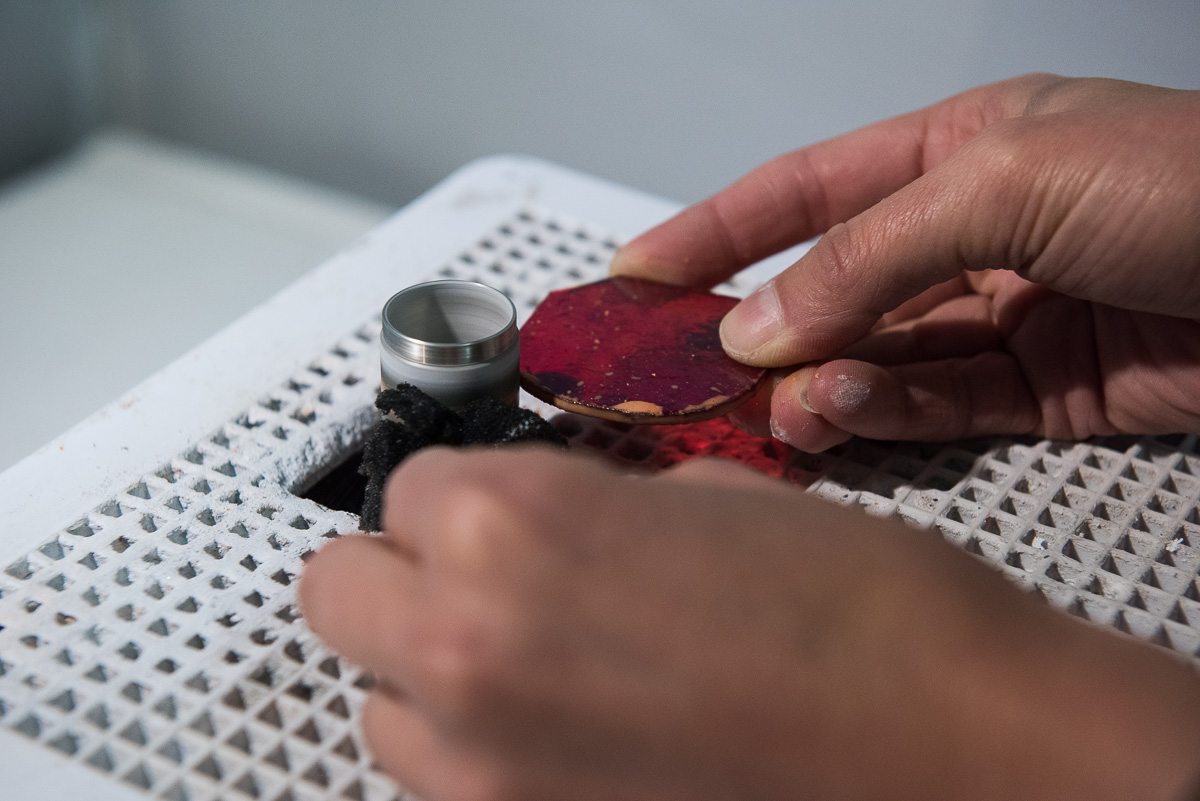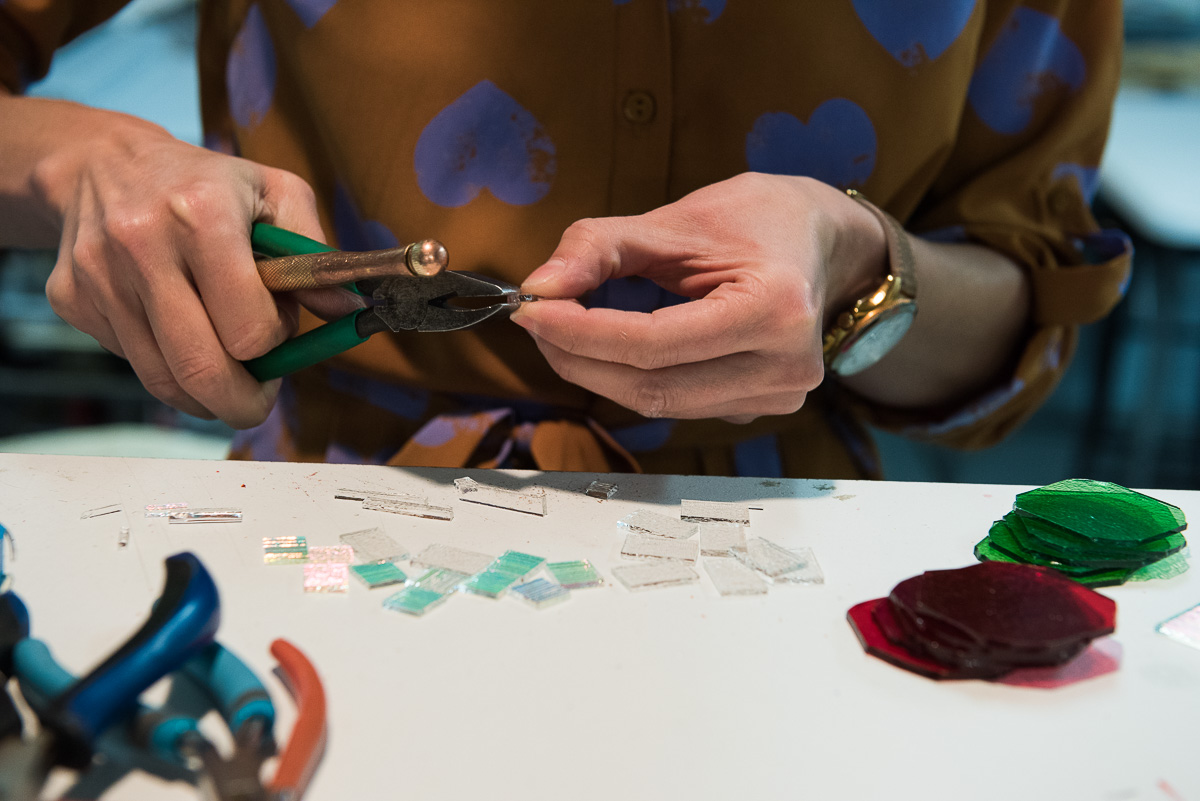 To begin, it's usually my first step anyway, I start making my little wire coils for the tops of the ornaments. I use a high temp or high fire wire, which is a wire that can withstand the fusing temperatures of glass ranging up to 1600 degrees. Once my wires are coiled I cut out squares in different colors of glass, and trim a curved edge off each corner. This step is followed by grinding those more rounded squares into circles or the "bulbs" of my ornaments. The top of my ornaments have a little ornament cap, so I cut all those out too, along with a piece of clear glass to sandwich underneath that and the high temperature wire that was coiled earlier. I like to use dichroic fibroid glass for the ornament caps because it mimics the metal of traditional ornament caps so well, and it's just really becomes so dang cute.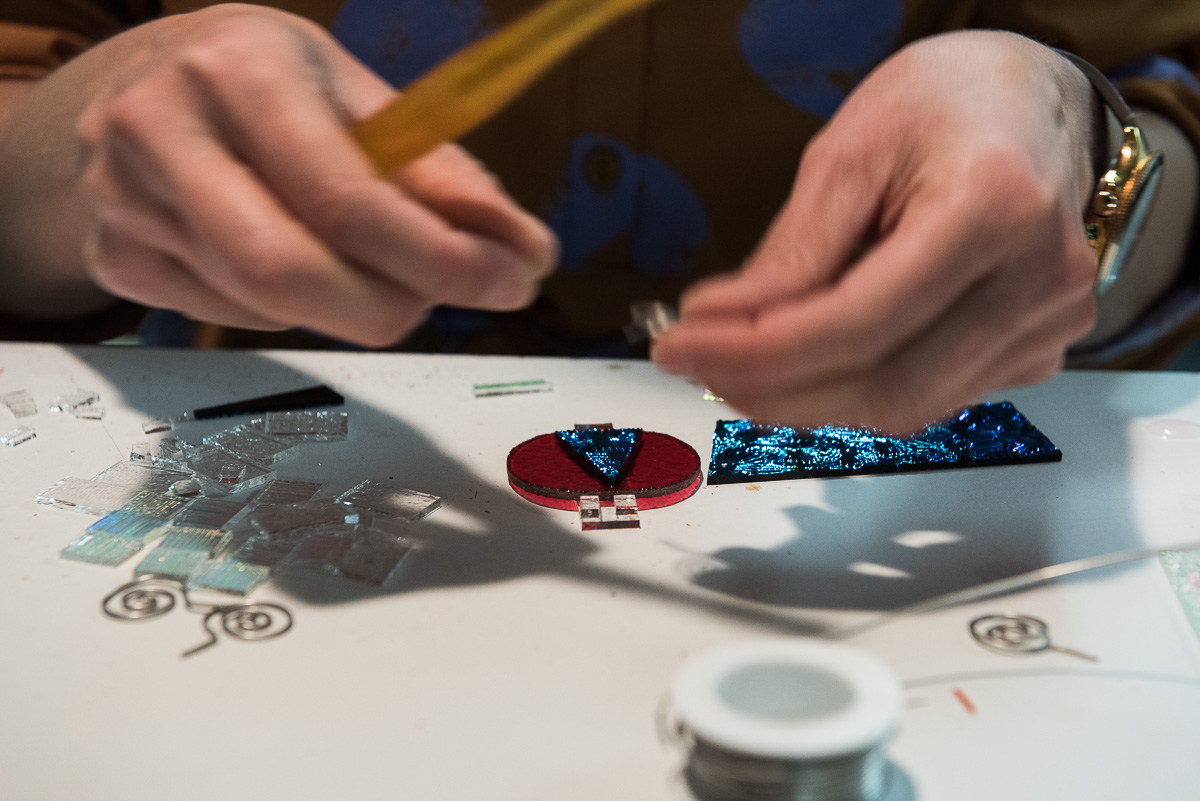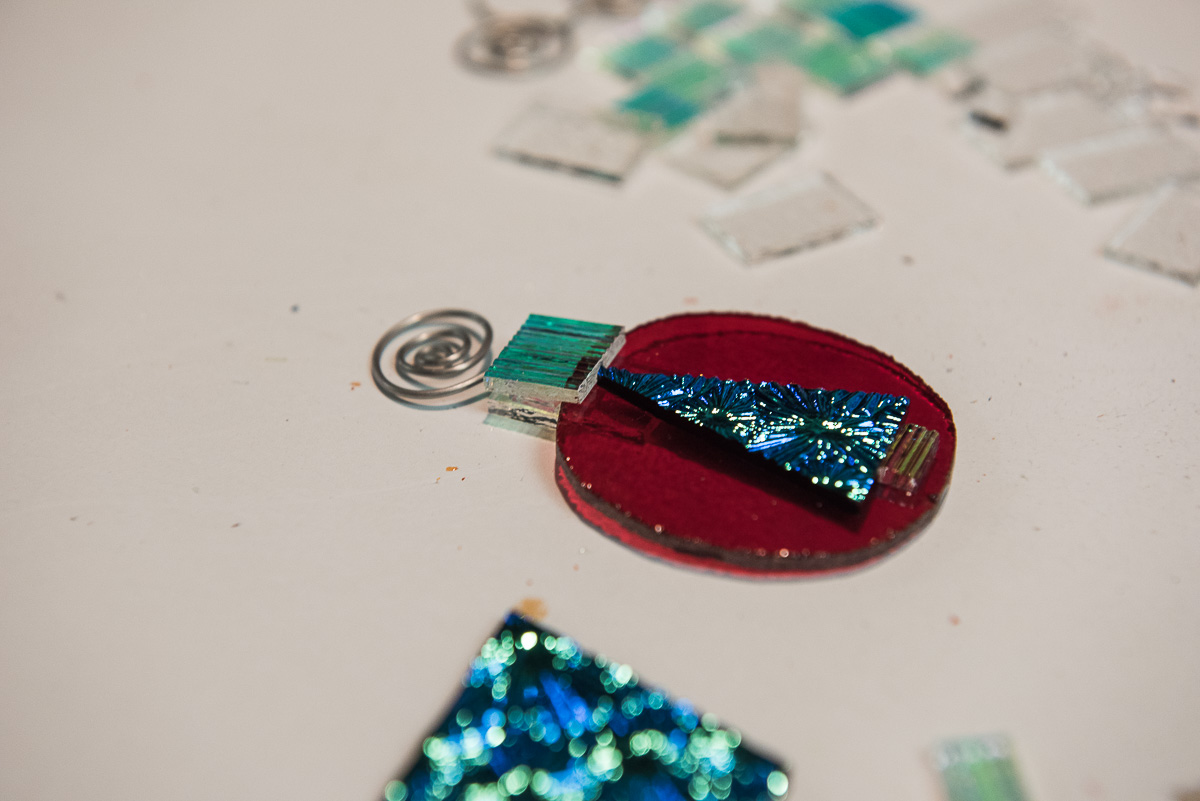 Now is the fun part! I get to decorate the bulb with trees and lights. I cut out pieces of triangular glass to create my trees. Many times I use three trees, one large, and two small to create and accentuate the illusion of space and depth. Trees have trunks so I add those too! And the sky is the limit now. I really try to have fun with it, adding lights, rays, or garland all while trying to create something beautiful as well.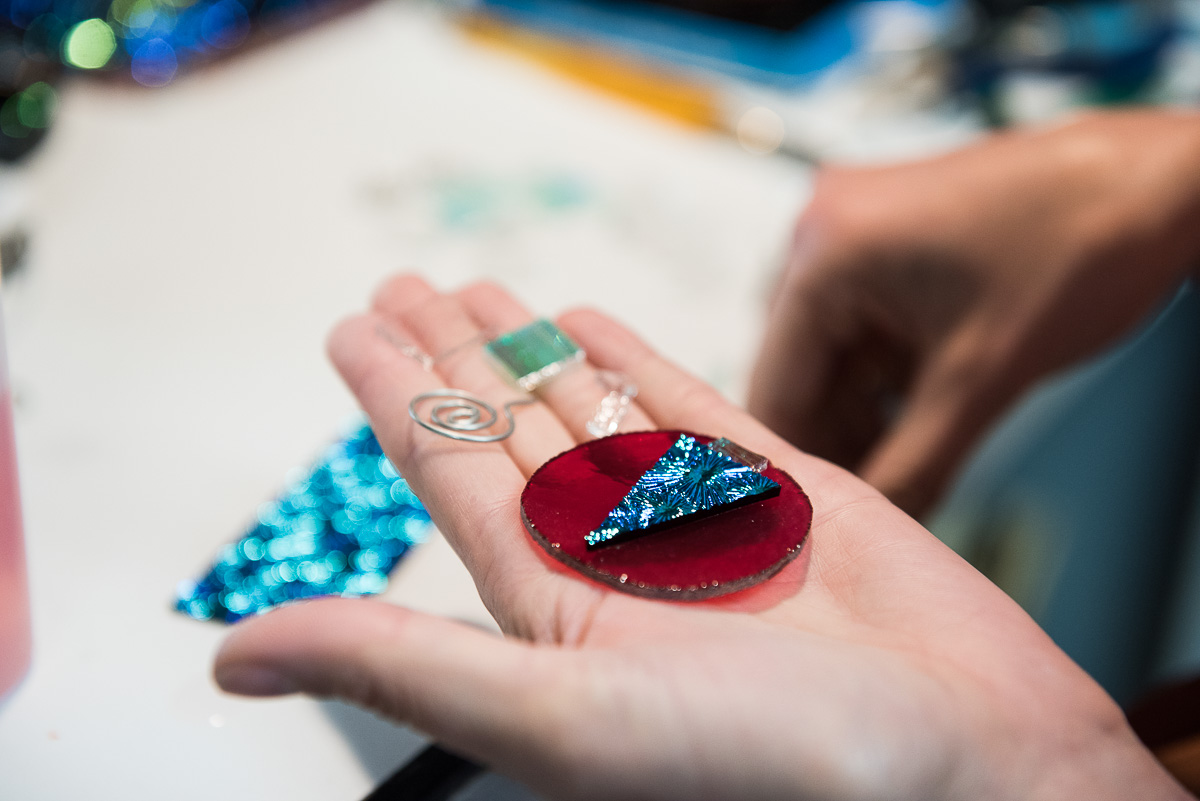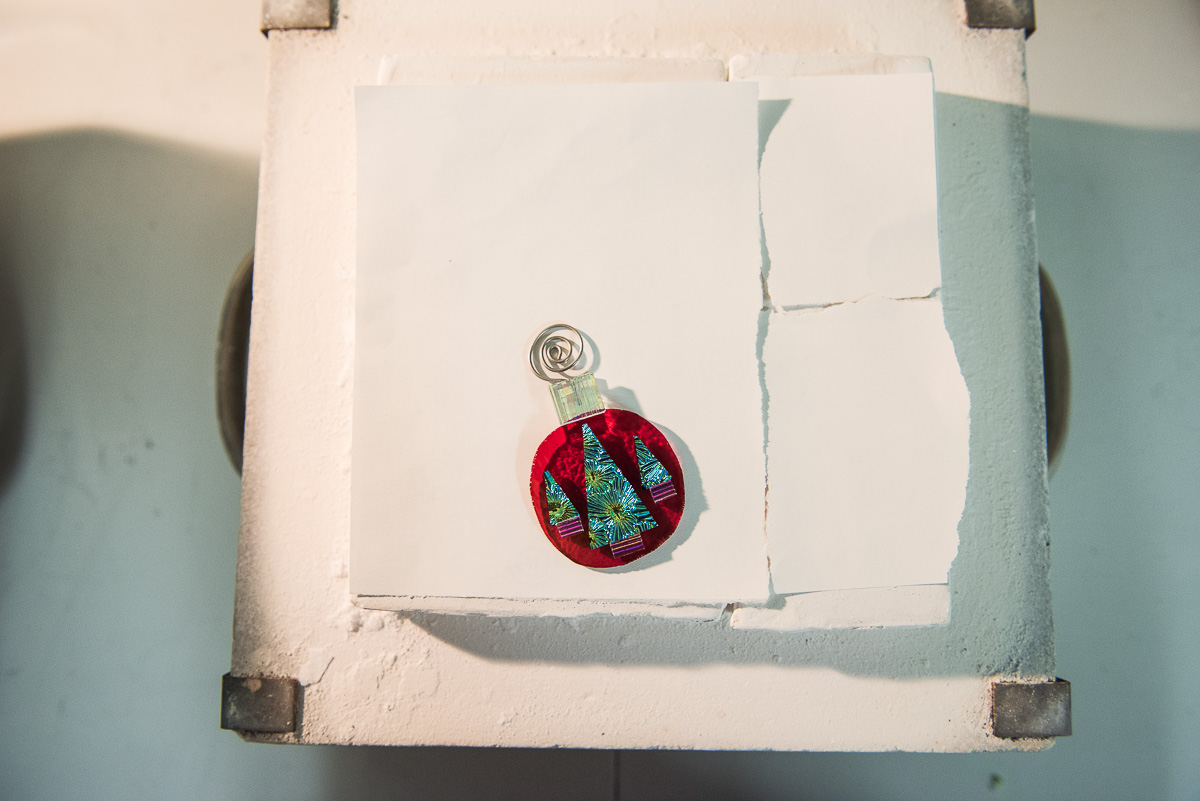 Oh, yes, and when that's all done, I move all those little pieces and parts to my kiln to be fired. Remember these are fused glass ornaments so they differ a lot in technique than those original glass baubles that were blown glass. I don't physically do any hot working of glass like a glass blower, but rather I do all my designing before the piece is heated. The ornaments are heated to about 1400 degrees and the firing schedule lasts roughly fours hours.
Special, handcrafted ornaments are always a great gift idea for people who just can't get enough of the holiday season. I have several people who get a new glass ornament from me every time they visit me in the Great Smoky Arts and Crafts Community, so I'm always trying to come up with new and fun color combinations. Ornaments mark memories for a lot of people and it makes me both honored and extremely happy I can add to someones memories and help mark them. I do the same thing by buying ornaments on trips I take so I have little reminders of the place I visited and the memories that were made there.
Hope you enjoyed the read, friends! Until then, joyful days to you!
---