With spring just around the corner I've been working hard at my studio on some of the products I like to feature during the season.  I love flowers, and growing things, and one of the things I make this time of year are pocket vases for all the like minded flower lovers out there!  These beautiful vases hang on the wall, hold water, and a few fresh cut flowers of your choice.  They also make great rooters if you are trying to root a vine for transplanting. But don't worry, if you don't have a green thumb, fake flowers look great in them too!
If you're interested in learning how a fused glass pocket vase is made, stick around for my step by step tutorial.  Just as a side note, this is not a beginner project, so I'm going into my instructions assuming you are well versed in cutting glass and using a kiln.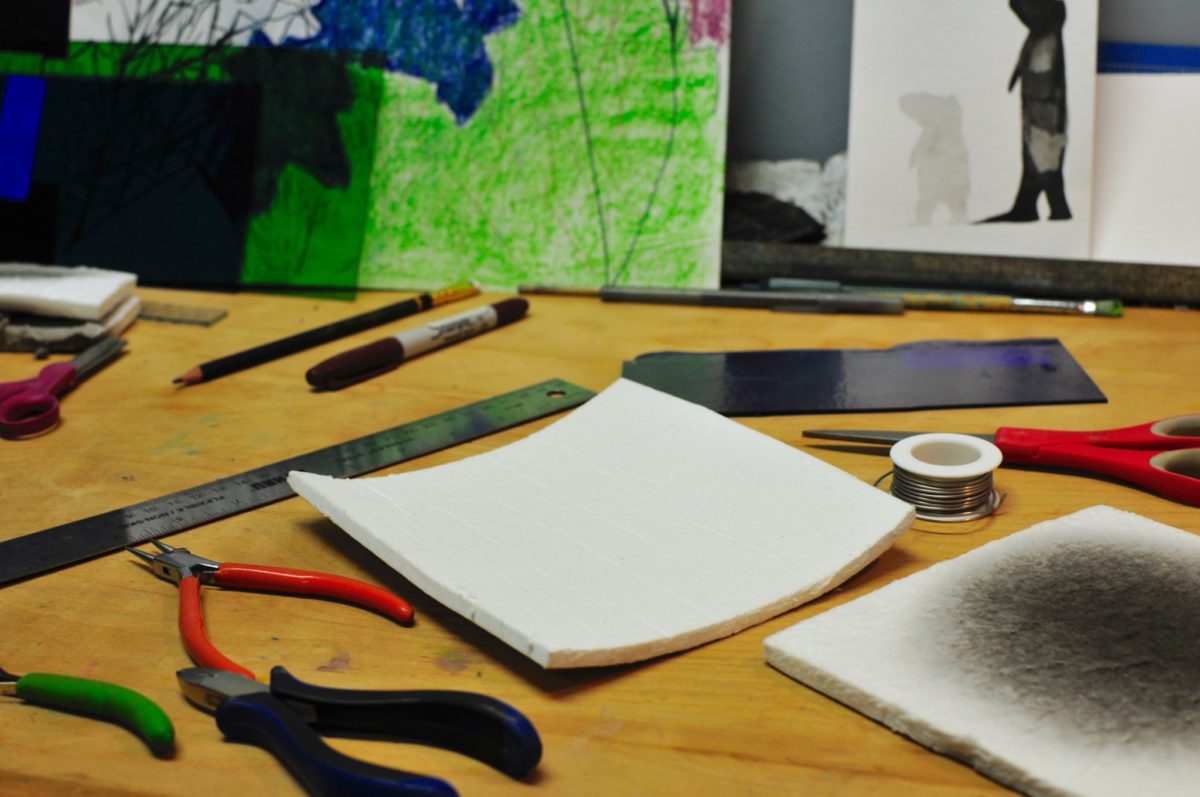 Basic materials you will need:  A decorative or colorful top layer of glass along with a clear piece of compatible glass, high fire wire, 1/4 inch thick fiber paper, and a glass cutter.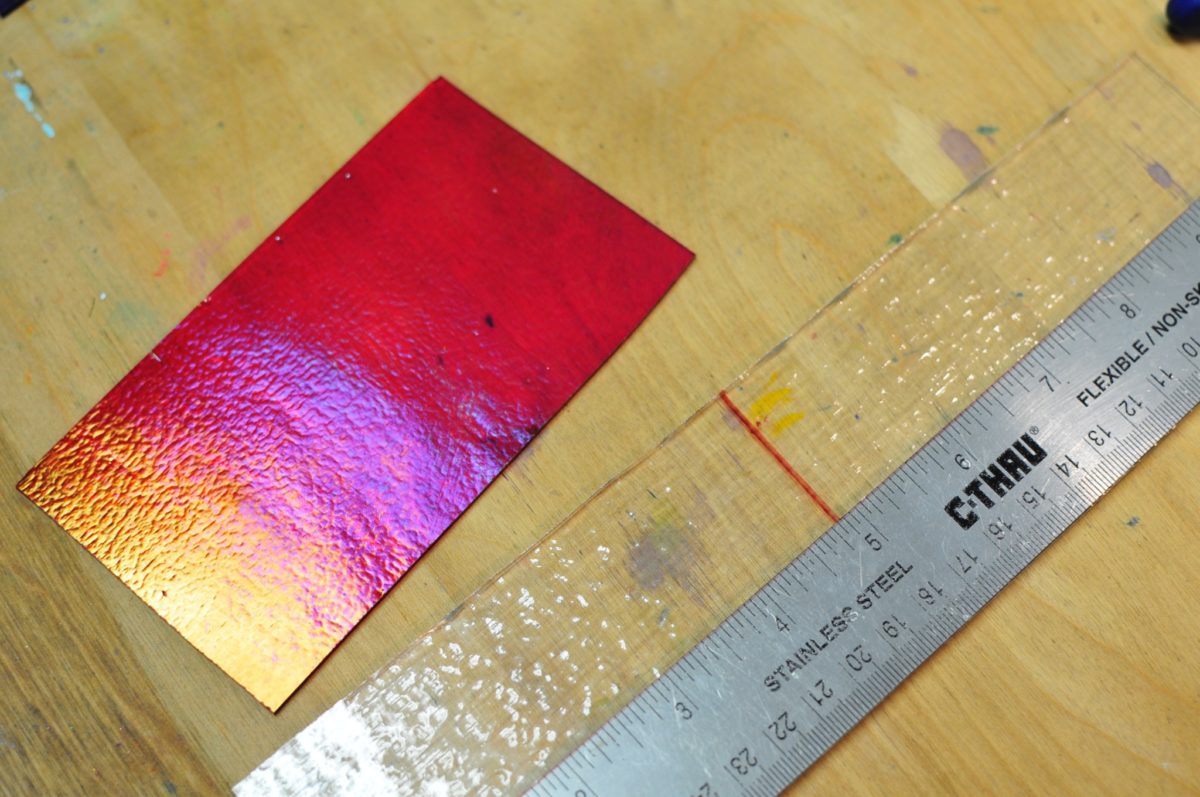 Step one:  Cut out both your top and bottom piece of glass.  I'll be using a red iridescent glass for the top layer of my project.  I've cut my 2mm thick red piece of glass to 3 x 5".  The bottom layer of glass of which I've used a 3mm piece of tekka crystal clear glass is cut slightly smaller than the top piece of glass.  My bottom layer of clear glass is cut to 2 3/4 x 4 3/4".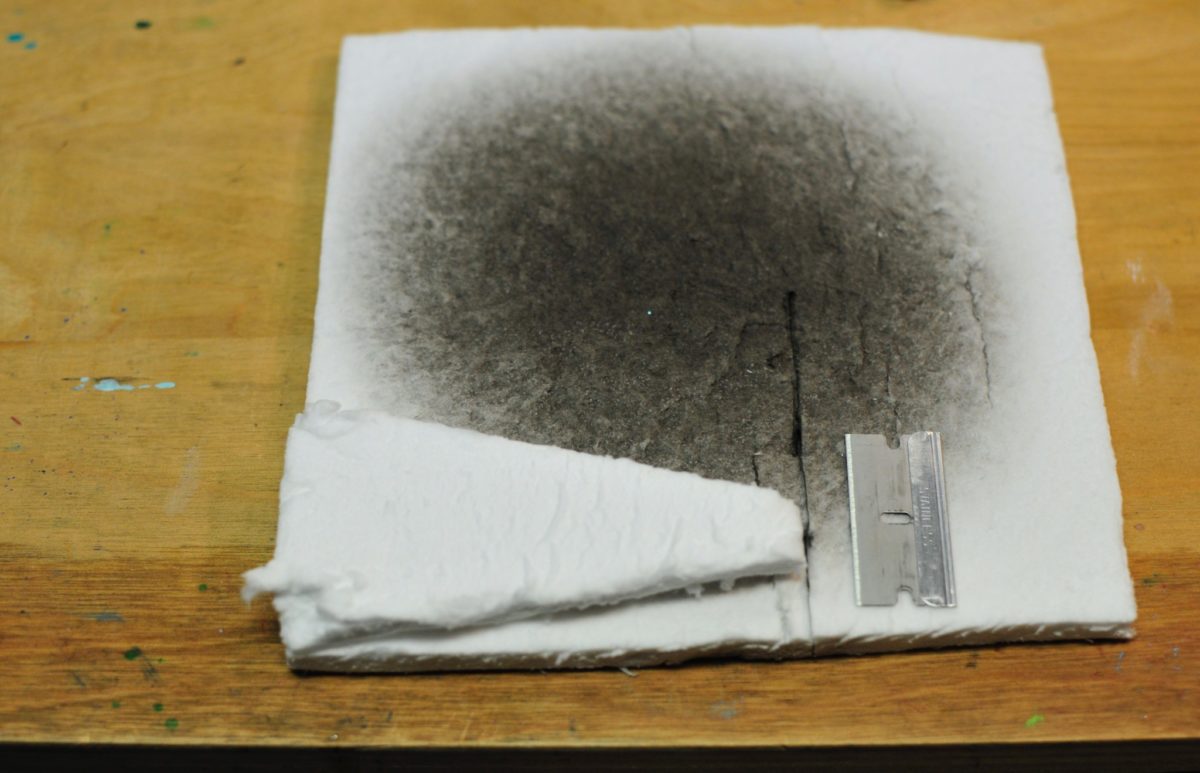 Step Two:  You will be layering 1/4" fiber paper between your two layers of glass to create the pocket of your vase.  I've used a triangular cut of fiber paper for my vase that measures about two inches wide at the top, and tapers into a three inch long triangle.  Fiber paper is a heat resistant material that is bound together with organic material, in this case sugar.  I like to fire this organic compound off before using it, so it doesn't leave any residue on my glass project.  You can see from the photo the fiber paper may look a little burnt after firing.  That is normal and okay.  To fire the sugars out of the fiber paper, heat it up to 1100 degrees, then let it cool.  You can do this as fast as your kiln will fire it.  I cut my triangular vase shape out of the fiber paper with a very sharp razor.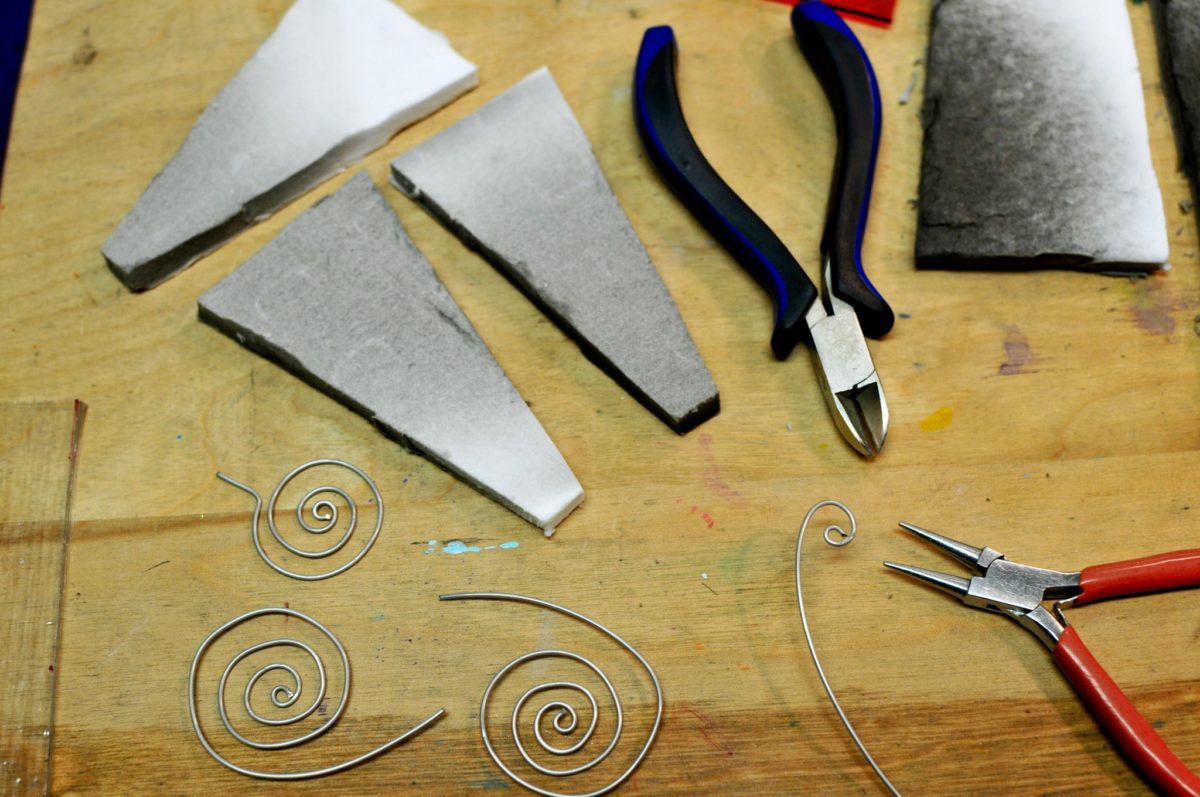 Step Three:  Cut out some high temperature wire to hang your glass piece.  You can be creative here, but for my example I used round nose pliers to make a spiral design.  You will need three spiral cuts of hight temp wire, for the two sides and bottom center.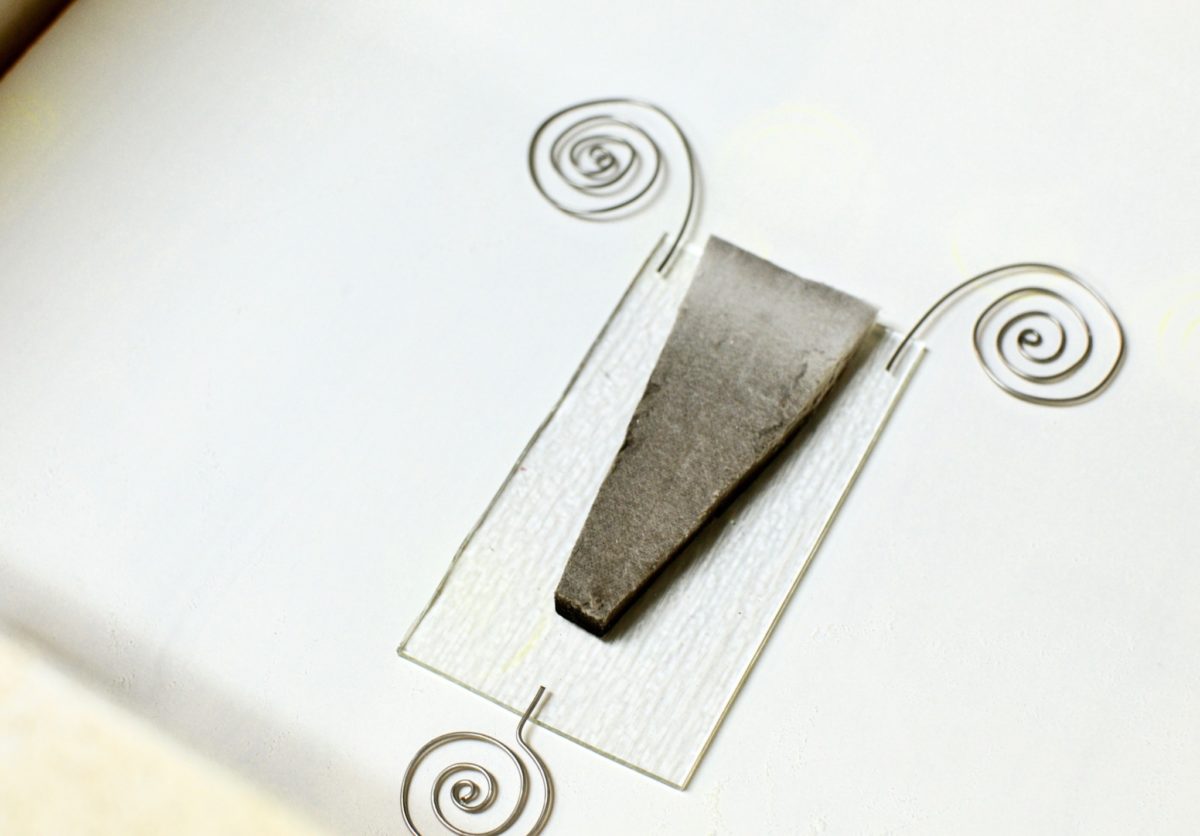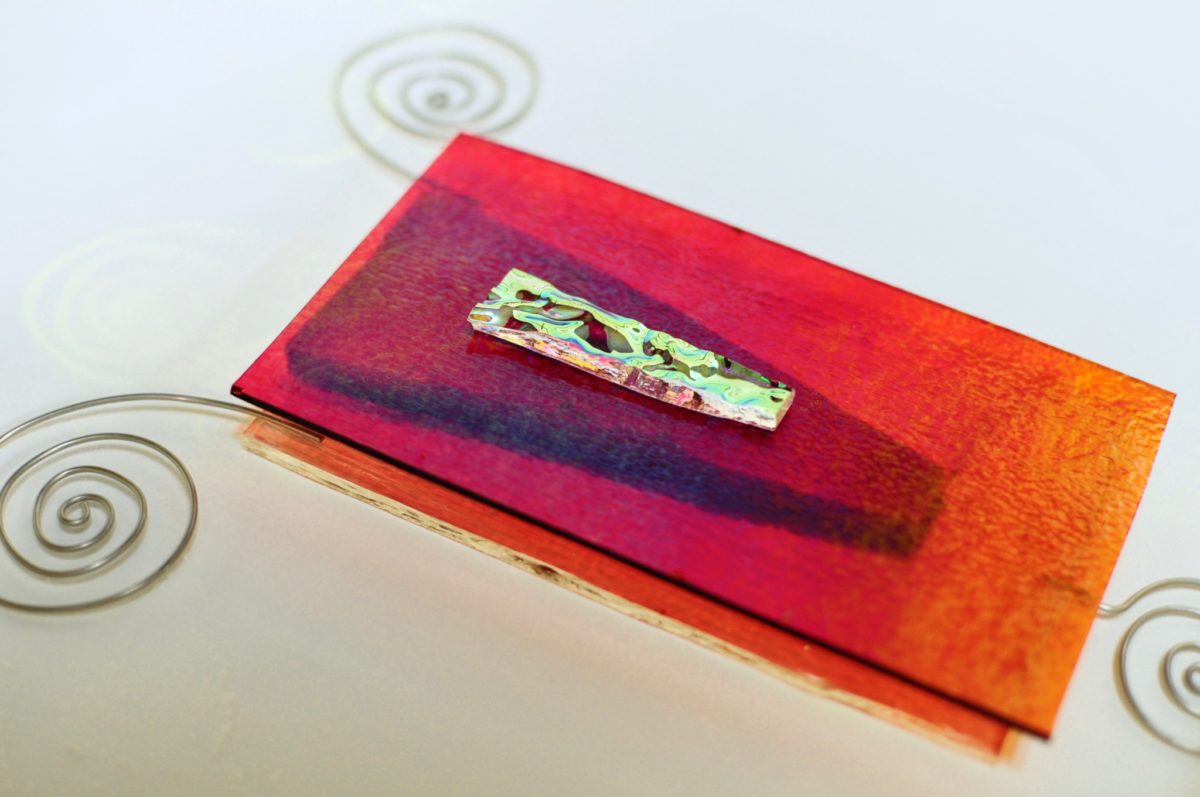 Step Four:  Lay the bottom layer of your vase, the clear piece of glass, on your primed kiln shelf.  Center the fiber paper in the middle of the clear layer of glass.  Place the top two hanging wires 1/4 inch from the top right and left corner of the clear glass, and the last coil of hight temp wire on the bottom center of the clear layer of glass.  Layer your top red cut of glass onto the fiber paper, making sure it is centered.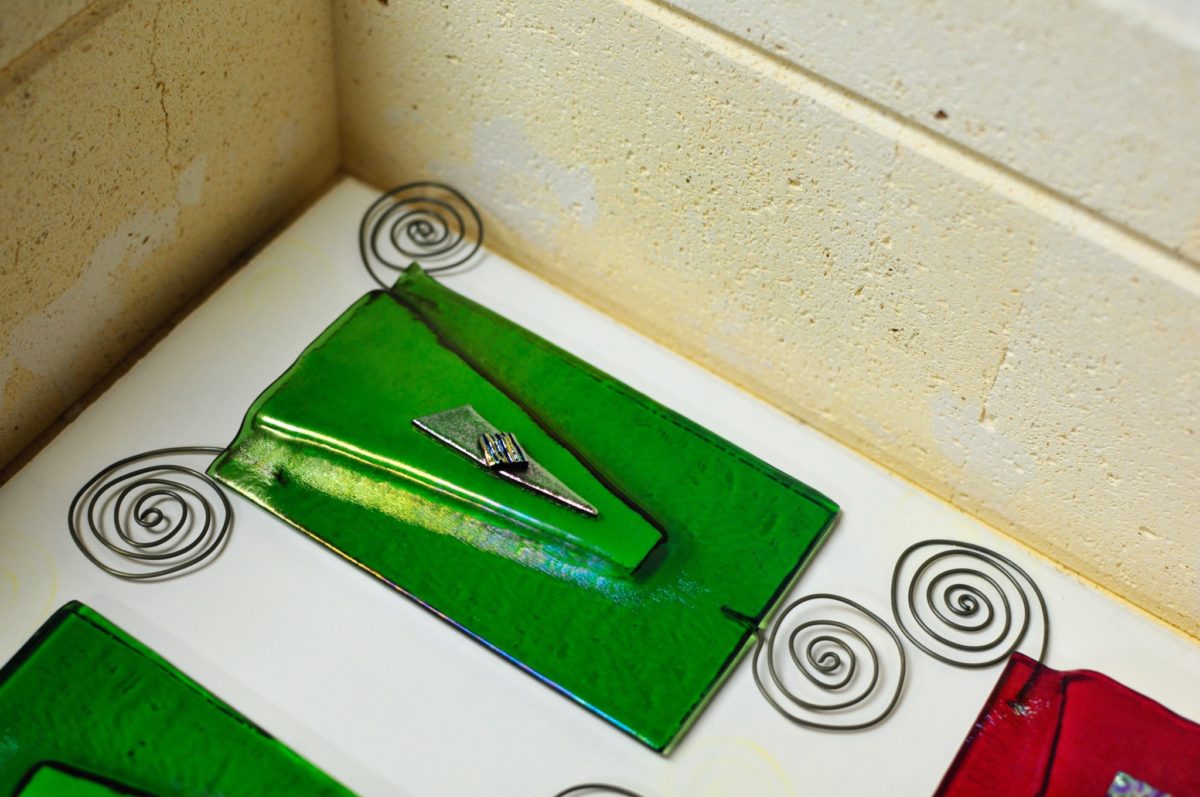 Step Five:  Fire your project at 500 degrees and hour to 1400 degrees.  Hold for 30 minutes.  Aneal your glass piece at 1100 degrees for one hour.  Ramp down slowly to room temperature for one more hour and a half following your anneal.  
Step Six:  Finish with beads, chain, wire or any other fixings of your choosing and start growing!